Back-to-School Shopping List
Back-to-School for teachers is a time for to-do and to-buy lists. Bring this list with you to Teaching & Learning Stuff and check things off as you go up and down the aisles. Yep! We've got everything you need.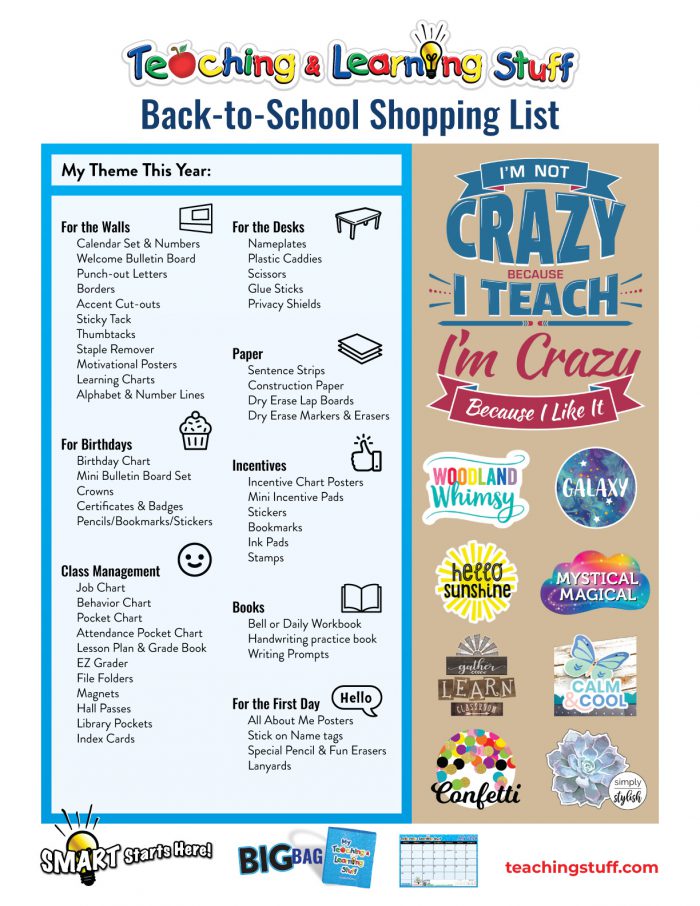 ---
Okay, maybe we can't promise everything about back-to-school will be stress-free, but at least you won't forget anything!
Take the list and look around your classroom. Make notes of what you need and then come pay us a visit. We've got everything on your list.