Makers of magnets, but that's not all!
Family owned and operated since 1981, Ashley Productions, Inc. has been making useful and decorative items for home, school and work. Especially known for their magnetic items, they manufacture a wide assortment of products. Let's have a look, shall we?
Magnets…
…are probably Ashley's widest and possibly the most diverse category we carry. First off, we have to mention the decorative. Starting with borders-Ashley has them available in two styles and three sizes- large, small and mini. To say nothing of the many styles and colors! Need to re-size? Just cut with scissors to fit.
Following that, we have the die-cut sheets. Mostly fun, some functional. Many of these have wipe off areas for added flexibility. (Just use a chalk marker or damp erase to add your own personal touch!) Finally, you'll need letters. Ashley makes them in two sizes, to say nothing of the many styles! Die-cut, easy to punch out, and simple to stick up on your whiteboard.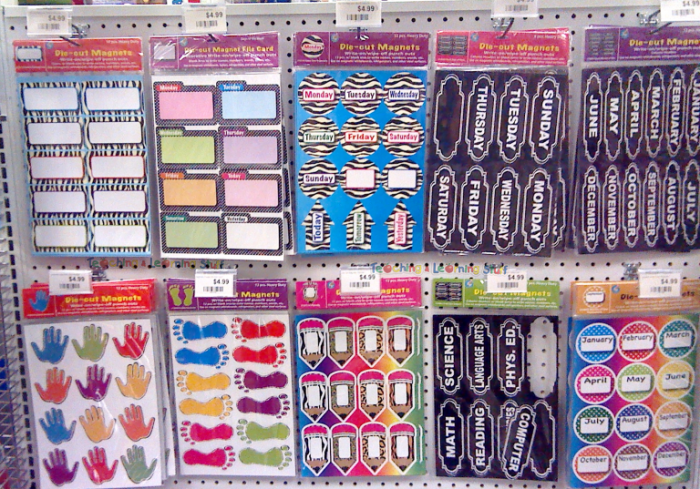 Also handy are the wide variety of preprinted organization items. First off- we have charts, ready to use, easily to personalize, and strong enough to stay up. Secondly, the calendars; all in charming styles with all the numbers, dates, and other headings you need. These usually have few fun pieces also! Thirdly is the headers. Need days of the week or class subject labels? Ashley makes them. I'd like to note these are not the only management items available, either. Pointers, labels, alphabets, number lines and nameplates round out the selection.
Not enough magnetics yet? Because we also need to mention the manipulatives. Currently available are words, dice, and other math, science and reading aids.
Capping off the magnetic offerings is something completely different. Whiteboard erasers! First are the fun shapes. Next we have the plain ones, with the added functionality of magnets. Finally, we have the new mini-packs, though not magnetic, but most of all still useful.
And the rest of Ashley…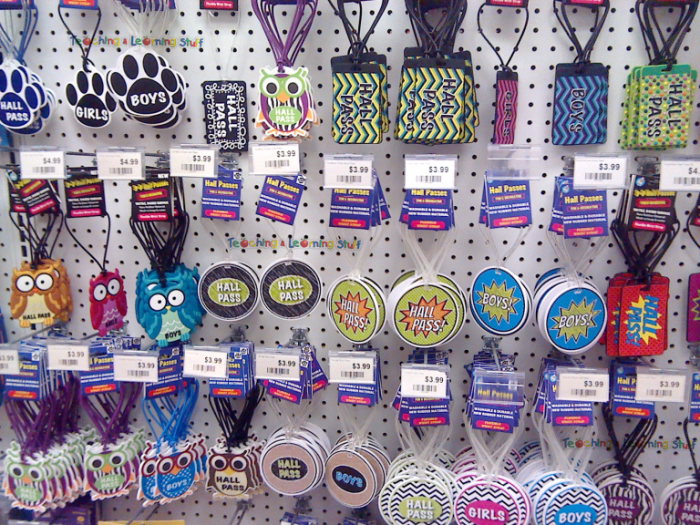 At the end, we have to mention another Ashley classic, Hall Passes! Study lanyards to fit most wrists, fun styles, and to cap it off, easy care. All in all, everything you'd want from a hall pass… Also of note are the lanyard ID holders. Think of them as cousins to hall passes.
Rounding out the selection are a smattering of other items. Classroom aids like bells and timers. Reading guides to highlight text. Frequently overlooked are the clear pockets for nameplates, and incentive charts, as well as photos.
Click here to see our selection of Ashley Products!
taxo
after taxo