Come See What's in Store for the Holidays!
Holidays are a magical time here at our TLS store.
Why? Because of the all the whimsical, interactive new products that appear on our shelves. We relax our standards just a little bit. (But only a little…) Yep, it's toy time! I'll admit, this post is a little hard to write. Why? Because most of these wonderful things will never be in our catalog…and will vanish off the shelves with the cold weather. (Also my photos are not the best. Please bear with me, alright?)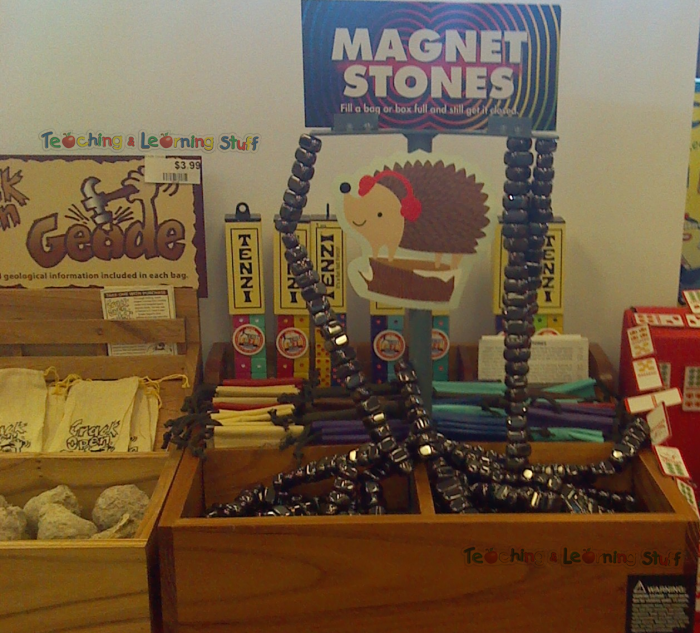 Don't Tell Them it's Educational!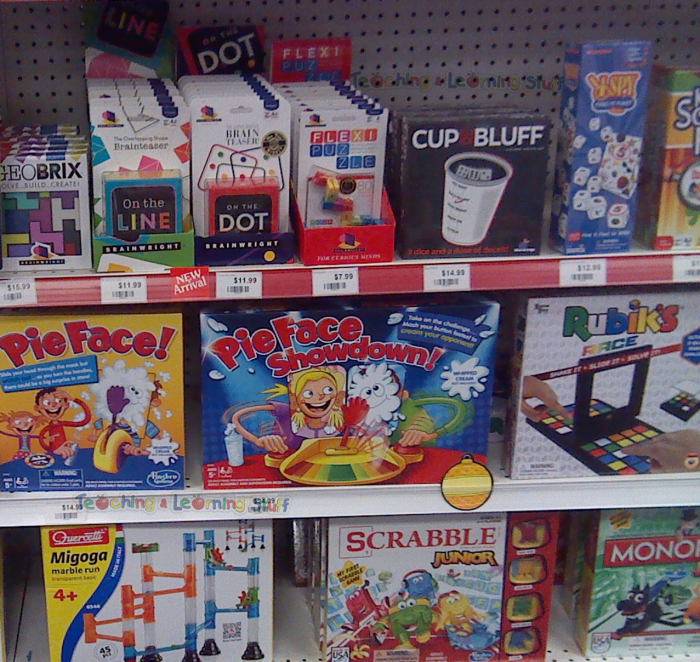 Most of all, don't forget to hit up our Early Learning section. Home to our year round selection of toys, games and puzzles that teach reinforce key concepts.  While most are geared towards younger users, they are also a good source of thing for imaginative play, and help for those struggling with particular concepts.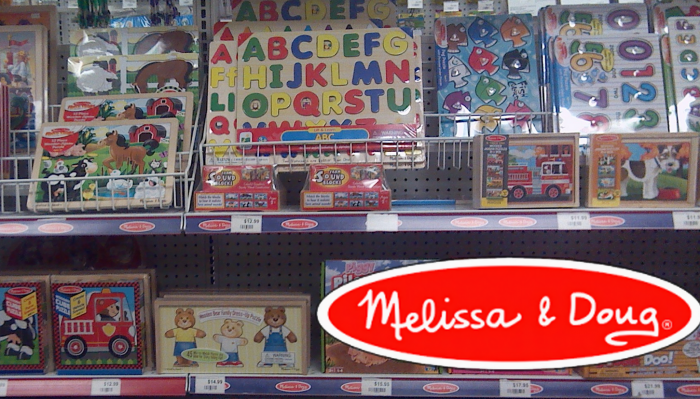 Got a nature lover, budding engineer, or future scientist? We also have ant farms, lab kits and tons of other STEM oriented items they'll love. Big on bugs or do they dig dinosaurs? We have figures, games puzzles….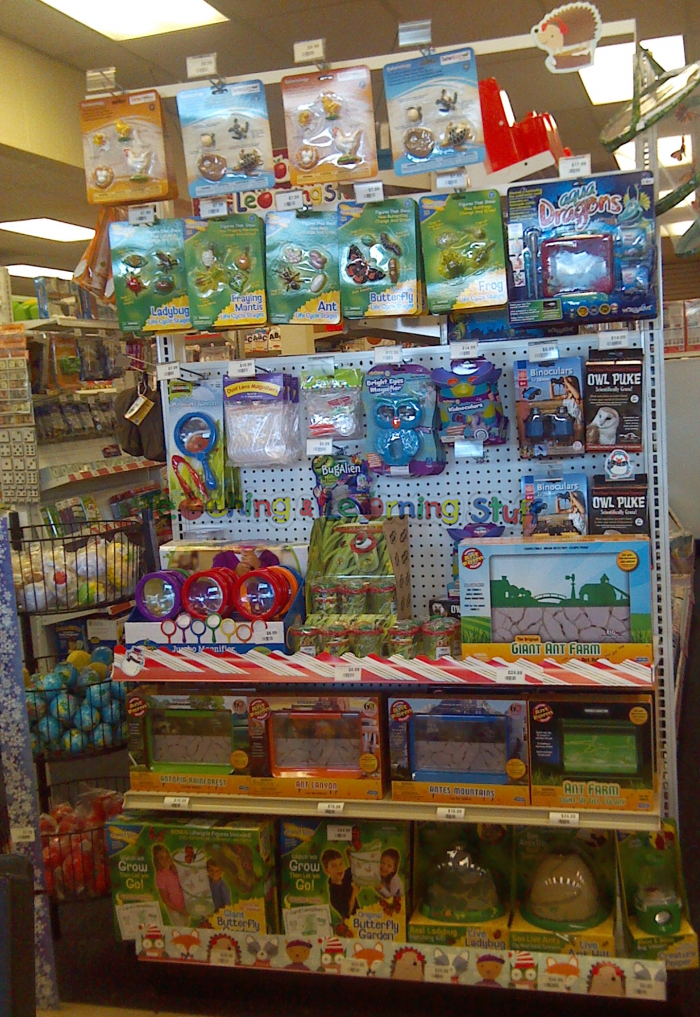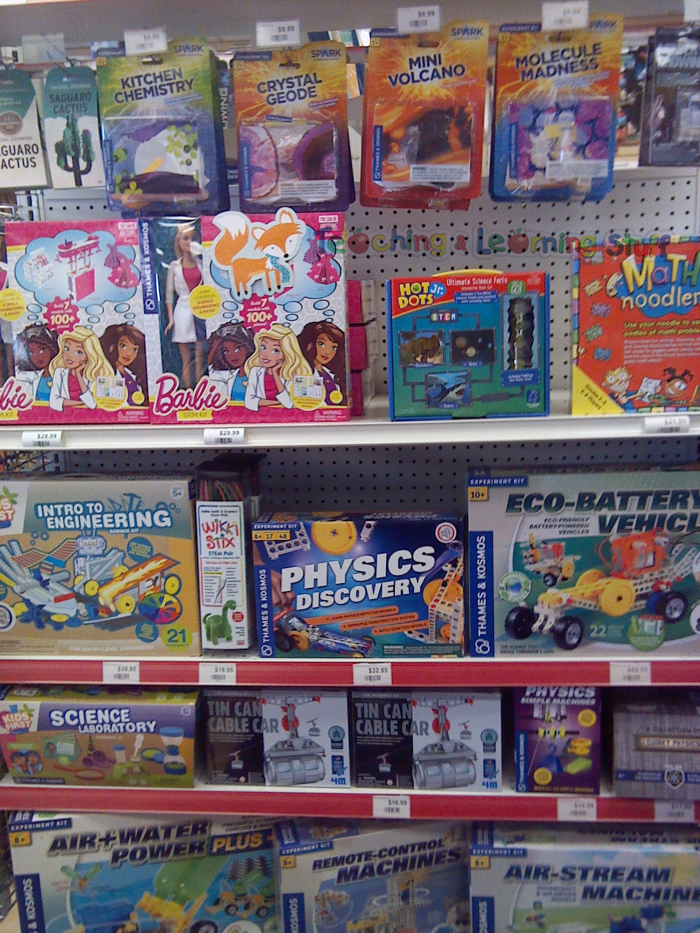 Building toys are fun for young and old. We always have some building sets like Magna Tiles and Thistle Blocks in store. But now we've added Legos, K'nex and that forever favorite, Lincoln Logs! Like puzzles? We have Ravensburger in stock in a wide range of styles and sizes!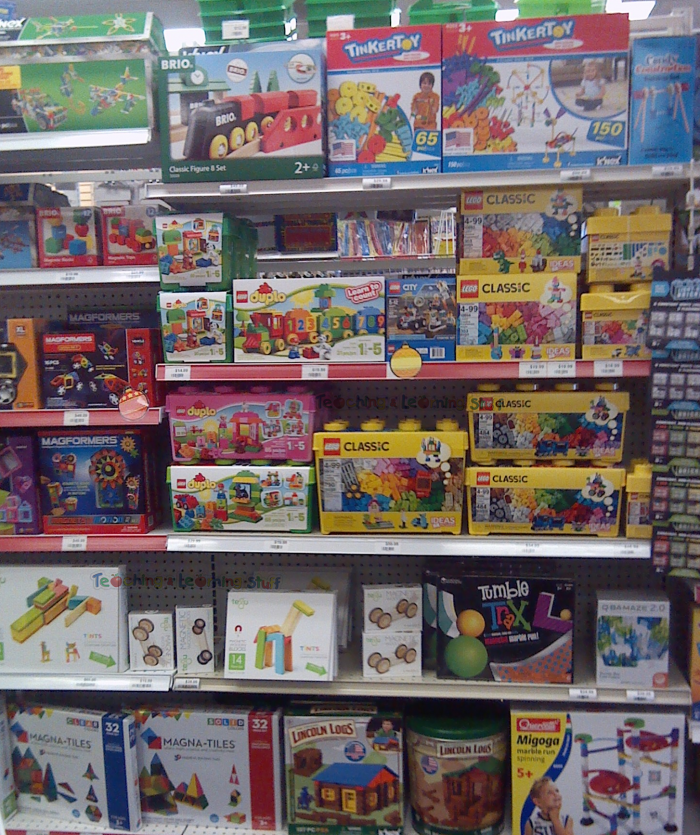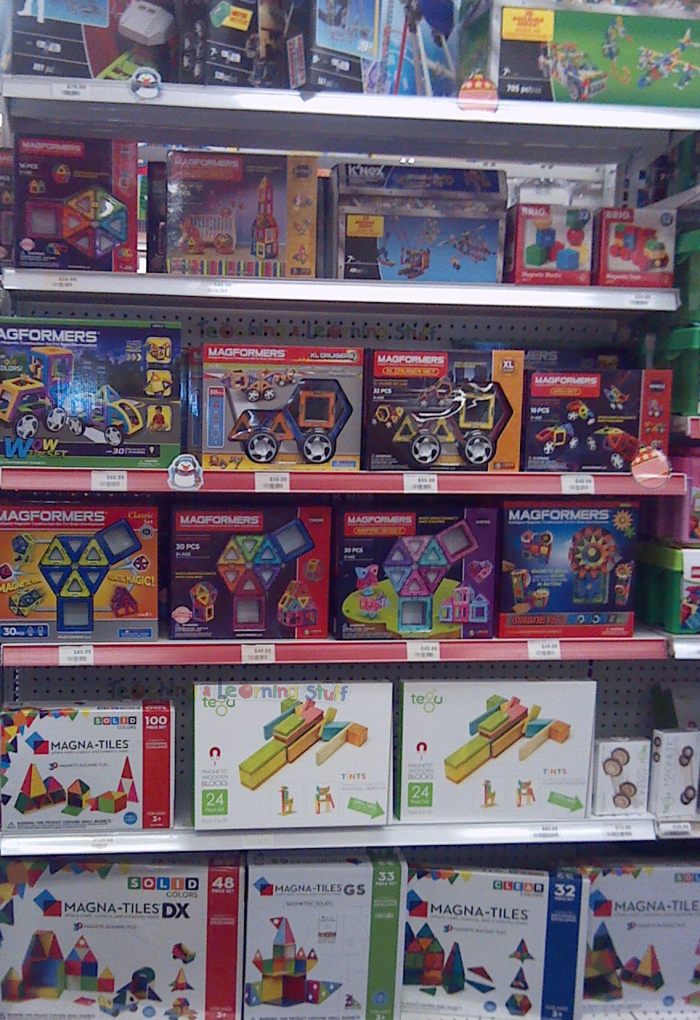 All the small things…
…all the better for stockings and little occasions. We will gift wrap* any purchase, so you won't have to wrap those sixteen little boxes for the carpool crew or the soccer team. We have little dig up dinosaurs kits and insects in 'amber'. More science oriented gifts? Check out geodes, magnet stones, slime labs in test tubes, and Thinking Putty in two sizes and many, many colors. Wiggly fingers? See the many many fidgets on the counter. And finally, stickers. About twelve feet shelf space of stickers here in store.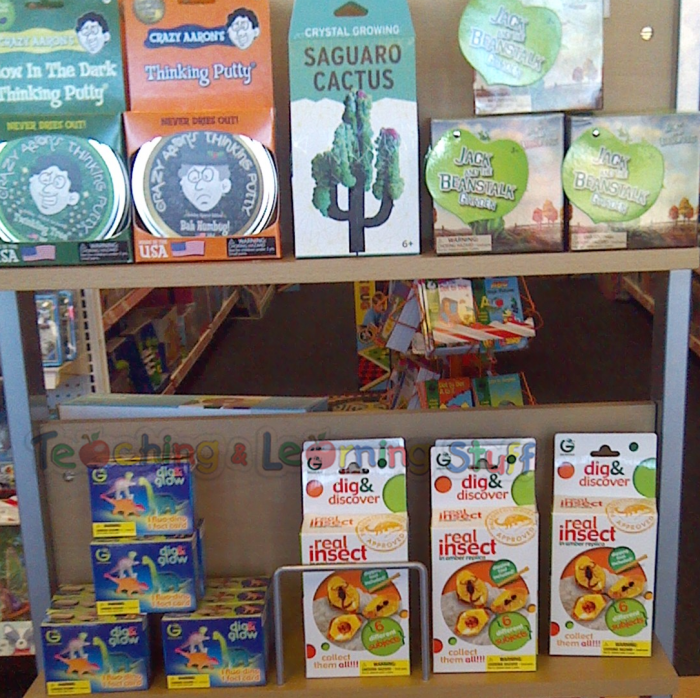 Feeling (Arts and) Crafty?
We have kits! And materials! (Ever wanted a pound of pom-poms? Or six inch wiggle eyes? We have them in store all year round.) And coloring, so much coloring for all ages and skill levels. Why not do one of these great posters over break as a group project?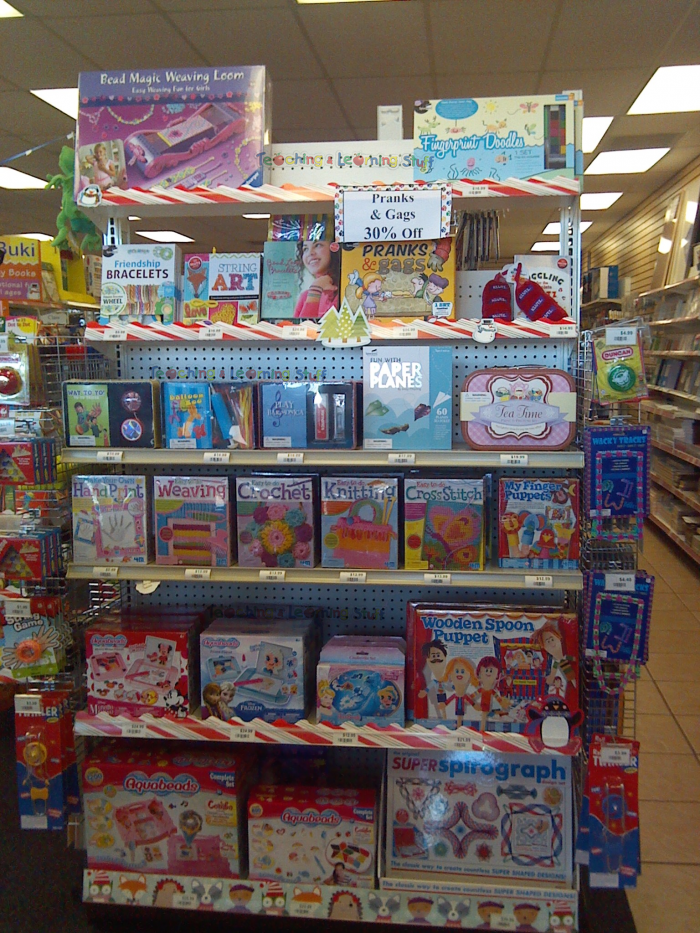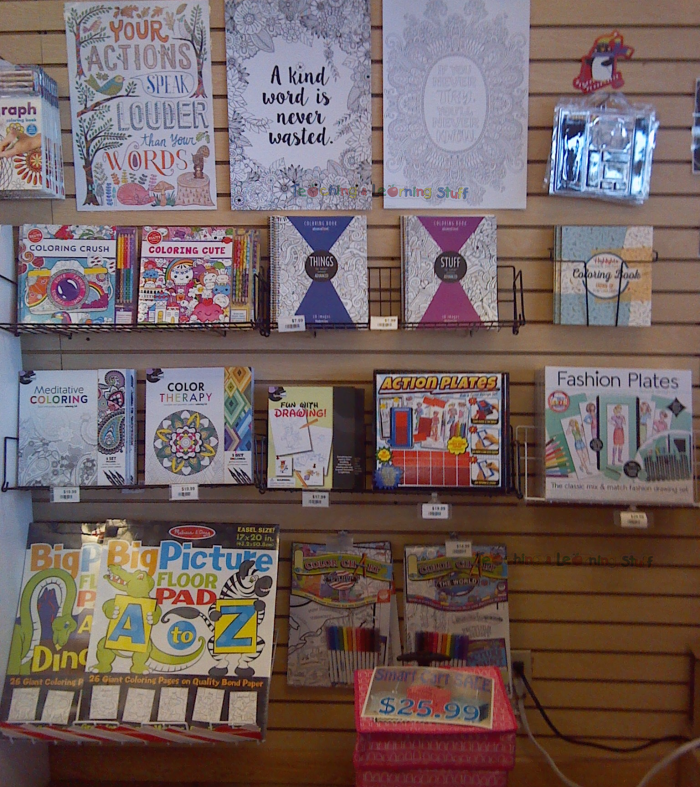 Also, we have Buki actively pads for a wide rage of ages and interests. These have hard backs, so they are excellent companions on a trip. Maybe a ten color 'twist crayon' to keep it compact is what you need.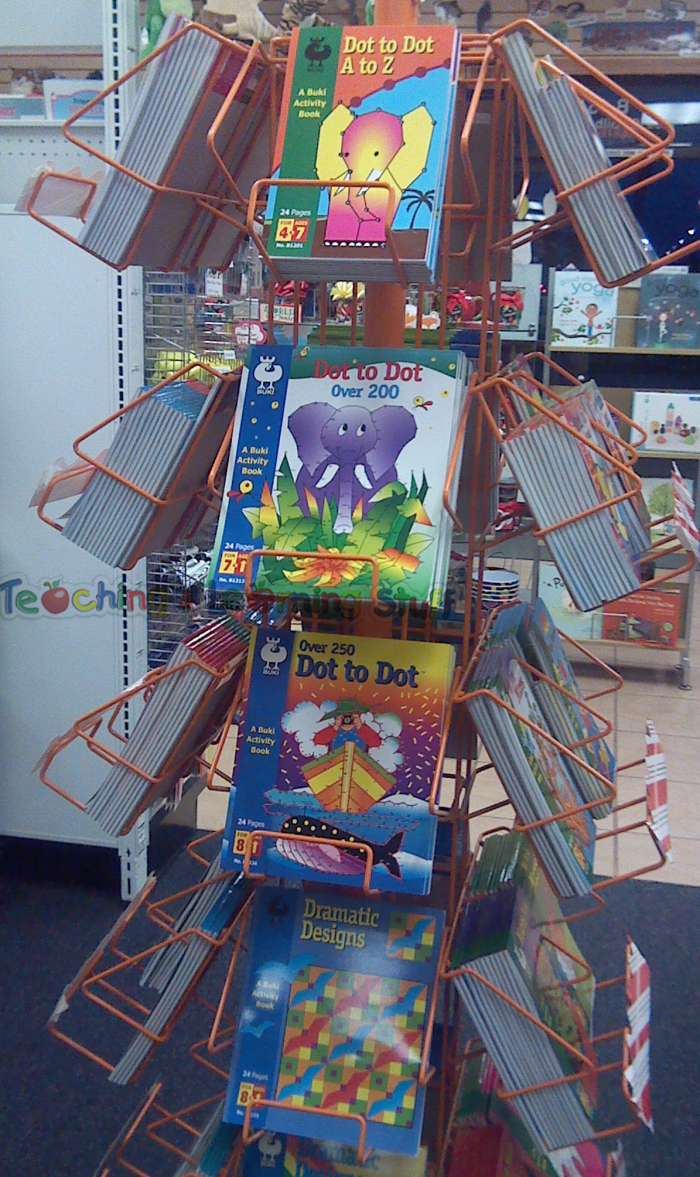 Mindware is back for this year! More than coloring books, Mindware makes Perplexors (logic puzzles) as well as dot to dots, mazes, mosaics…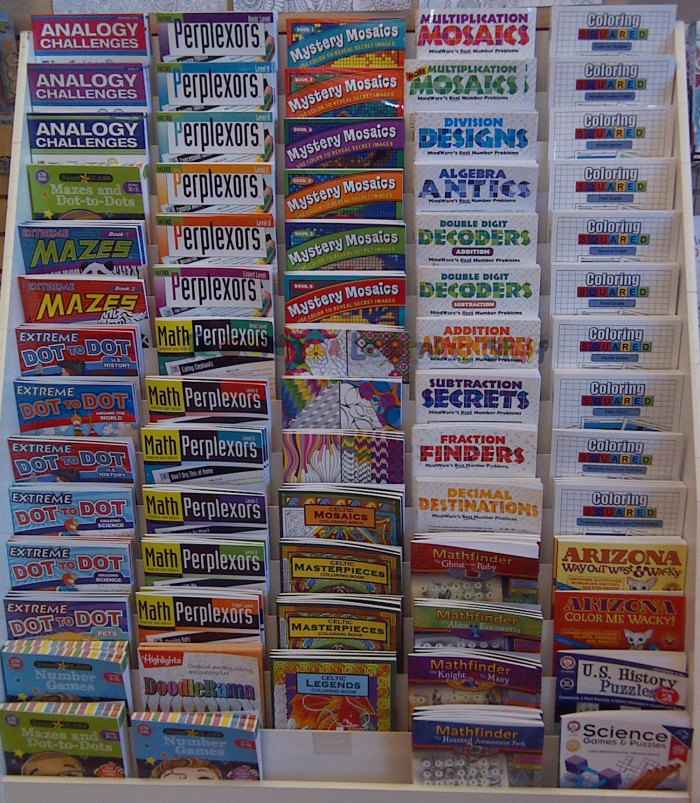 Something for Teacher?
We have a wide selection of mugs, ornaments, cup and so on in store and ready to wrap. (Personally, I love these travel cups with reusable straws. It's too hot for mugs most of the year!)  How about making a gift that's a bit more personal? Grab a pencil box in a favorite color and then fill with stickers or pencils. Next, add a few stamp pads…or anything that they might use.  Not certain you've got the right thing? We have gift receipts, to make finding the perfect gift easy.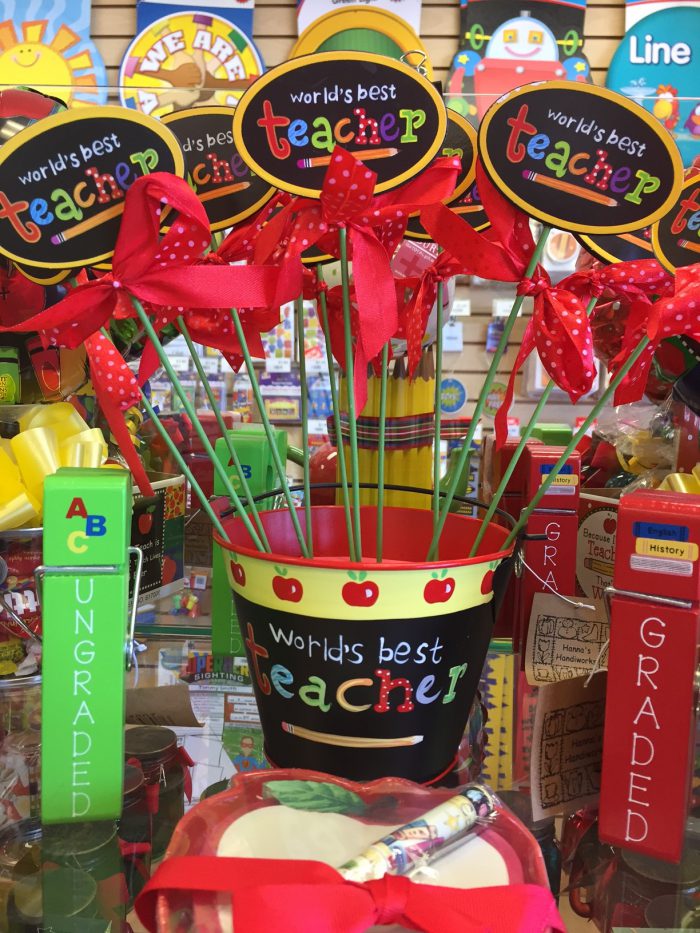 Ps- We have gift certificates both in-store and online for ultimate flexibility!
taxo
after taxo