Creative Teaching Press (CTP)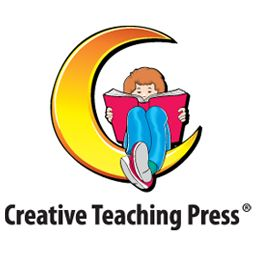 Creative Teaching Press (CTP) has deep roots…
In the beginning, Luella Connelly was another teacher searching for solutions. CTP was born from her struggles to find something, "beyond textbooks" to reinforce needed skills.  As a result, 1965, she founded Creative Teaching Press.  The new company's very first product was "Recipes for Creative Writing"; a boxed card set of writing prompts. Twelve years later, Creative Teaching Press debuted the first scratch n' sniff reward stickers. The rest is history! (Just for fun, how many of these gems do you remember?)
…and long branches.
Today, Creative Teaching Press has expanded to cover educational needs for ages three to fourteen. (That's grades PreK-8th). CTP has also partnered or bought a number of brands including  Youngheart Music and Learning Works. Not only do they produce a number of supplementary products, they now also make books themselves; including the popular Stick Kids® workbook series, as well as resource books like the popular "Minutes" drills series and "I Have, Who Has" game books.
Still reaching beyond books…
Creative Teaching Press now has a wide range of decor products as well. In addition, they have wide range of management, organization and reward items. Some especially relevant highlights include-
Chalk It Up!™ A complete line which includes everything from stickers, management posters, and even grading books!
Dots on Chocolate ® and Dots on Turquoise® likewise deserve a mention.
Cut outs and borders; including favorites like Value Trimmers®and Learning Décor® as well as Poppin' Patterns®.
Inspire U™ posters. (Have you  seen the coloring ones yet?)
Stickers from popular and coordinating lines like Painted Palette™, Woodland Friends, Mustache Mania, and of course, Stick Kids®
Book Buddies storage bags, as well as library pockets and labels.
View our full selection of Creative Teaching Press products here!
taxo
after taxo