Fidget. It brings to mind twitchy fingers, wiggling in seats. Not a desirable outcome. Or is it?
Fidget to Focus-Fidget Tools and Toys
Just who uses Fidget Tools anyway?
The kinetic learner. ADHD and autistic people. Sensory seekers….and sometimes, just regular people who need another way to think. We also sell them to teachers who find they help keep reading-aloud-time free of punching and giggling. Busy hands can mean quiet mouths and sharper brains!
Fidget Spinners & Cubes
Ah, spinners. The new kid on the preverbal fidget block. We did a lot of searching to find the right ones for TLS. They spin, but silently! Love them or hate them? (Note-we're dropping the price on these. Get them while you still can!)
We now have finger cubes in store, but I've not been able to get hands on with them just yet…anyone care to weigh in on those?
Thinking Putty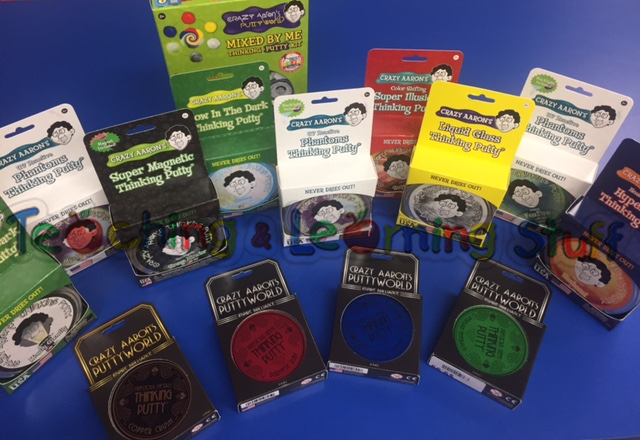 Stuff so interesting we have not one, but two separate posts about it. Smoosh away, friends! (We also have similar, moldable, squishable items like Kinetic Sand, Bubber*, Sands Alive, and a ton of dough options!)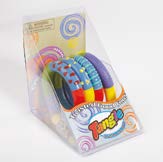 Tangles
The great, granddaddy of the fidget spinner. Fuzzy, mini, textured…the Tangle family is a large one! A whole post is here!
Some Other Fidgety Friends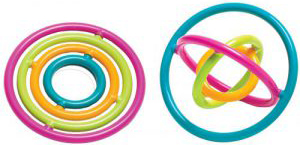 Gyrobi-A pastel colored gyroscope. Irresistible to toddlers, and can be used as a prop for science too! Take a bit of finesse to use, but hypnotic in motion.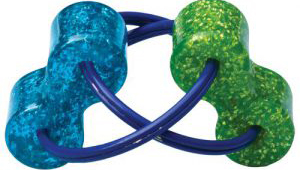 Loopez– Want a little dazzle in your fidget? How about one of these dual axle, glittery beauties? A little warning, it can make a loud "clack" if you're not careful! Then again, sometimes that's half the fun…

Boinks Fidget– The ninja of fidget tools. This one operates in complete silence and can hide practically anywhere! Many of our customers like to color code them: "blue for the backpack, green for the drawer and yellow stays in the car".
Stealth Fidgets
Need something totally discreet? Then get a fidget that's not really a fidget at all. For example, this clay like kneaded eraser can go where putty can't. (These are also fantastic for artists, fidgety or not; as they don't roughen or tear paper like a standard eraser can!) Another idea? Get a retractable stationary item, like this- eraser, or this one. Don't overlook mechanical pencils or retractable pens either! A soft pencil grip can work too, as it can be wiggled, twisted or squeezed. (Grips, I must admit, are a bit tougher for most adults to pull off.) A rubber bracelet (like our class bands), or coil key chain are other possibilities to help ease frisky fingers with calling undue attention to you.
There's even more in store! Like the nearly indestructible Wacky Tracks, the brand new Hand Spinner, and lots of Therapy Squeezes!
*Do you want some of that "butter slime" that pops up on Youtube and Instagram? Bubber is basically the same thing but made to last and last…
taxo
after taxo