Suppliers: TREND Enterprises
Inspire, educate, decorate and celebrate with TREND!
TREND enterprises, Inc. issued its inaugural bulletin board set in 1968. Since then they've expanded into a diverse lineup of products including:
stickers,
nameplates,
flash cards,
certificates,
library pockets,
charts & posters,
bingo & match games,
boarders & die-cuts,
and yes, bulletin board sets.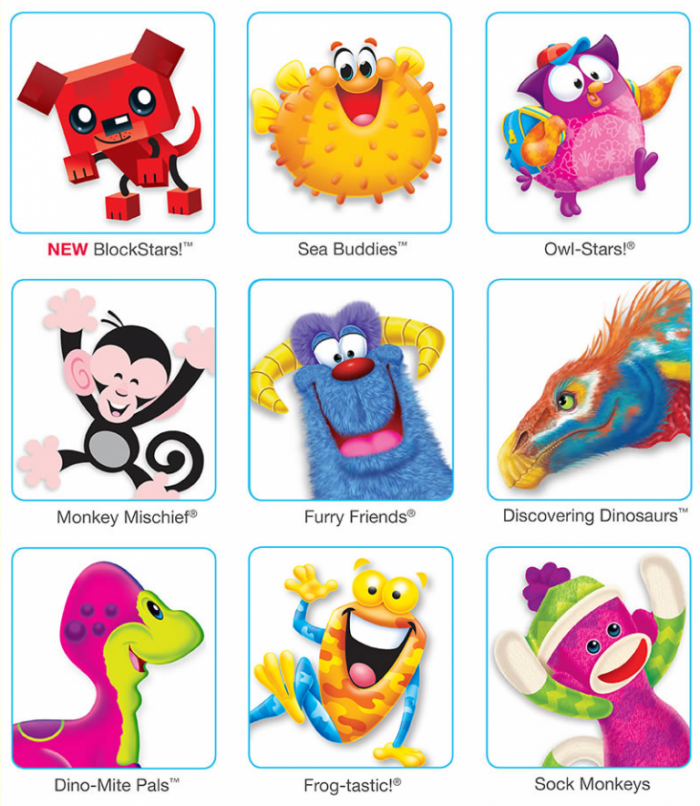 With over 2,500 items available; you'll find TREND products in pretty much every aisle of our store!
TREND makes such favorites as Ready Letters®, File `n Save System®, Stinky Stickers®. TREND is also the parent of ARGUS®, makers of banners and posters; as well as Wipe-Off® items like makers and activity books.

Organization and storage?
Then the File`n Save System® certainly has you covered! With boxes sized to fit everything from borders to posters; you'll be able to find it fast and keep it looking sharp. Lastly, Terrific Index Cards® and Terrific Pockets™ also help out, while keeping you stylish. Charts of several kinds are available, some with Wipe-Off® coating.
Decorating? Characters for every space and mood.
Not only does TREND make many useful products, they also have a wide range of fun characters. Love those vintage toy sock monkeys? TREND has 'em. Then there is Sea Buddies™ , who's "Parts of Speech" set quite literally sells off the wall every summer! Owl-Stars!® are a well loved way to coordinate with these favorite birds. Dino-Mite Pals™ and Discovering Dinosaurs™ give you two great styles of these prehistoric creatures; Pals™ are cuddly and colorful, while Discovering Dinosaurs™ gives a more realistic look, including some nice reptile textured items.
Basics and beyond for your wall spaces.
Start with punch-out Ready Letters® to help you spell it out. These study letters come in many styles, from simple to ornate. Bulletin board sets, from the educational to just plain fun make coordination a breeze. Classic Accents® cutouts, along with their Mini counterparts; are versatile and ready to go. Bolder Borders® and Terrific Trimmers® give you all of the colors and styles you need to tie it all together. Lastly, ARGUS® posters and Quotable Expressions® banners help you spread your message anywhere on the wall.
Games and other fun study aids.
Fantastic flashcards are available for many subjects. Also, TREND pioneered the bingo game format. Want more? TREND makes a selection of card and board games, like Word Monkeys™ and Pizza Math®. Furthermore, don't forget about the wide selection of Fun-to-Know® Puzzles for younger learners, either!
Motivate, celebrate, and reward.
Need some some help with morale? Grab some fun bookmarks; or perhaps some the many kinds of stickers? TREND makes all sorts! From the beloved scratch and sniff Stinky Stickers® to the versatile mini superSpots®; there's a sticker for your needs. Want to track performance? Grab a incentive pad, or use a full size chart for the whole class. Also, with easy to use certificates, you can reward performance, or note occasions like birthdays and graduations. Finally, don't forget to check out their web-page for certificate templates, to make personalization easy!
Click here to see our great selection of TREND products.
taxo
after taxo