We are open for business. A temporary change of hours is in effect.
Temporary Hours Change
Monday – Friday: 10am – 5pm
Saturday: 10am – 5pm
Sunday: Closed
*PV Mall Currently Opens at 11am
Come on in and see what's new for spring, summer, and beyond.
Customer Service via Text
Got a question? Need something? We provide customer service by text as well as by phone and in person.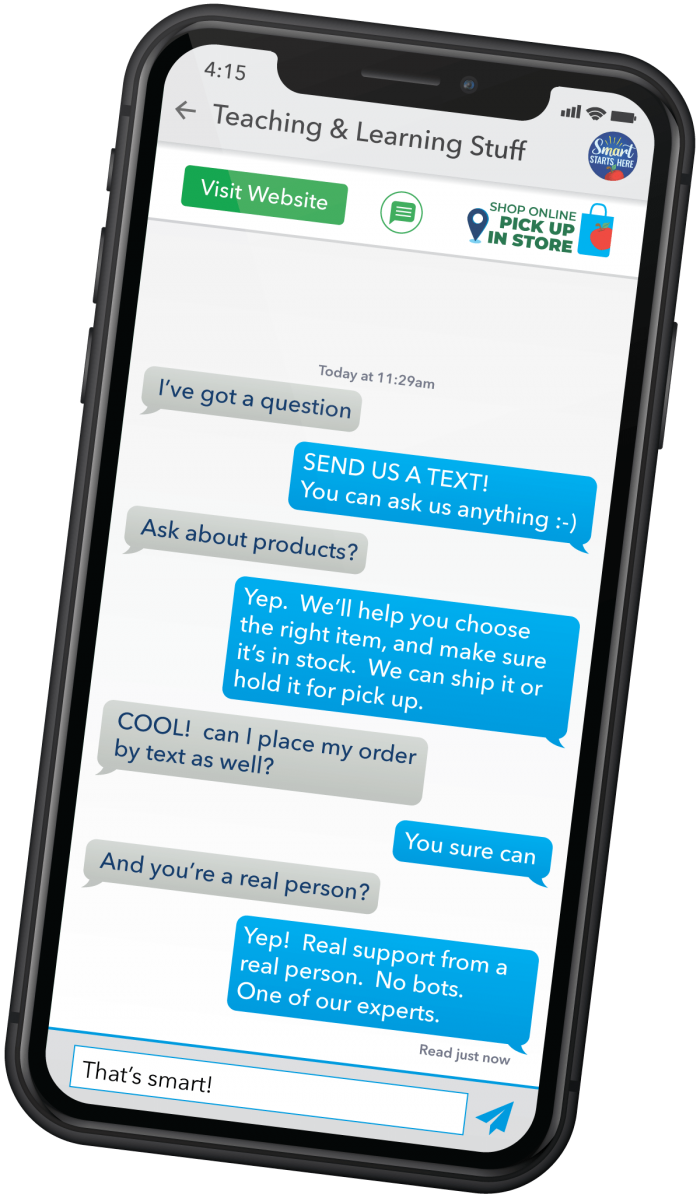 Especially for Parents: Learning at Home
Popular Posts: Learning at Home
Summer Bridge Isn't Just for Summer!
Summer Bridge Activities is about as easy as it gets if you're looking for a way to hit every subject each day. It's one of our top recommendations for learning any time of the year – not just during the summer.
A newly revised edition this year has some exciting new features.